Powerful spells cast for those who are ready to change their lives; Gain wealth, get a lover, improve health, open your third eye, master spell casting many other areas of one's life improved.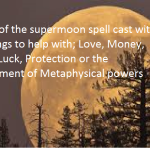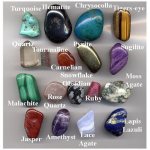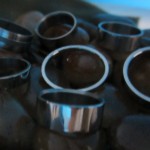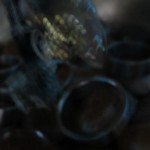 On September 27 10:11p.m the Supermoon and Lunar Eclipse shall be AS ONE!!!!…in a position that is seldom witnessed and during that time the powers of the two will be immensely powerful. During the peak of the Super moon & Lunar Eclipse powers of immeasurable proportion shall be offered to the world. Energy so powerful that lives WILL be changed for those who know how to harness the powers of this phenomenal. Our coven are well taught weavers of Magick and use our powers to help the lives of many we are one of the oldest and most disciplined of all witch covens.
Learn more about viewing the SUPER MOON / Lunar Eclipse http://www.usatoday.com/story/tech/sciencefair/2015/09/21/lunar-eclipse-supermoon-blood-moon/72572664/ or click here
The Supermoon allows spell casters to harness and benefit from the intense powers of the planet's energy. This power can be used for the spell caster or for someone spell casted for. Supermoon spells can help a person in areas of LOVE, MONEY, HEALTH, LUCK, PROTECTION, or to help develop one's metaphysical powers. On September 27 2015 the Supermoon will be in direct connection with the Lunar Eclipse the Supermoon will begin to emit it's full powers and for the following 3 days (up to September 30) our witch coven shall perform the rituals to spell cast the talisman rings and stones with the desires of the new keepers. Supermoon spells are highly effective and have been known to begin materializing results in less than 3 weeks. Our coven have selected various steel rings and sizes which will take the Supermoon spell casting rituals. The available style of the rings vary as some have images, spinner, colors but all are stainless steel the sizes available are: 6, 6 1/4, 7 1/4, 8, 8 1/2, 9 3/4, 10, 10 1/4, 10 1/2, & 11 keep in mind the ring need not be worn by the keeper to benefit from the powers, as it could be worn, carried in ones pocket, purse or even worn on a chain. We may have other sizes that will take the spells, but please contact us BEFORE placing an order to make certain we do indeed have it. With your order please give us your (or whoever this/these offerings are for) Name, date of birth, direction of sleeping in bed while sleeping(north, east, south of west) and ring size. Please allow at least 5 days after the final day of the Supermoon for us to send the offering(s) through the mail. If you have any questions or need anything feel free to contact us witchtalismans@sbcglobal.net.
This spell will cost just $97.50 plus $6.50 shipping we can accept payment through paypal or by visa/mastercard, or Western Union, moneygram. The spells that we can cast for you are: Love, Money, Health, Luck, Protection or to develop metaphysical powers, or specialty spells. You pick which of these spells you desire to enchant upon the ring and we shall cast the spells starting on THE SUPER MOON and end it 3 days later please remember to include your personal information so that we can bond this spell to YOU or a love one. When you receive the spell cast ring offering, we ask that you meditate with the offerings to bond your energy with the spells THROUGH the ring(s). Feel free to contact us if you have any questions or need anything, thanks again and blessed be to you, Mirsada witchtalismans sisters of the north witches coven. Buy your spell TODAY click the paypal link below for the SUPER MOON spell cast ring(s) we have a limited number of rings and time to complete the rituals, lock in your order(s) NOW before it is too late.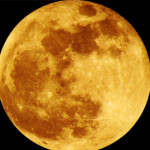 Here is the paypal link, please give us your information with the payment so that we can begin IMMEDIATELY:
Just $97.50 plus $6.50 shipping WORLDWIDE BUY IT NOW LIMITED NUMBER OF SPELLS THAT WE CAN PERFORM