So you and your lover had a big fight and decided to call it quits. After dating for months with "new and fresh love" prospects you either can't stop thinking of him/her or you continue to find the wrong type of person for you. You have come to the conclusion that your old love was the right person but now he/she has a new lover. What can you do? You have already approached the lover but is very unsuccessful in catching and holding your old lover's attention and consideration of rekindling your past love affair.
Click on the image to find out how YOU and get your lover back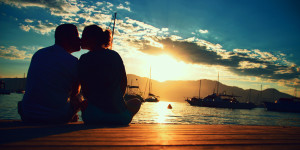 Here is a mundane way of getting that ex lover back it is very effective and also a great method using magick too.
Here is a simple spell to help the lover to strongly (without forcing him/her own free will) think about you and the relationship that you two have once shared;
Use visualization to see the person that you desire in your minds eye
To Capture the Heart of the One You Desire
You will need an onion bulb, or an onion that is in the process of sprouting. Gently, so as not to bruise it, write the name of the one you love on the bottom of the onion bulb. Plant it, covering it with potting soil, in a small flower pot. Sit the flowerpot on a windowsill of a window that faces the direction in which your sweetheart lives.
Repeat your 'would be' lover's name over the bulb, every morning and night, until the bulb takes root and begins to form a shoot, and at last, blooms.
Daily repeat the following incantation:
May its thirsting roots grow,
May its tender leaves grow,
May its flowers grow,
And as it does so
(name of person)'s love grows.
Contact our coven if you have any questions or need anything witchtalismans@scglobal.net