Build up your desires with the power of a waxing moon




Buy it now for just $37.85 and $6.50 shipping click on the drop-down box below to select the spells that are right for you or another.
A moon that is BUILDING UP is the perfect time that spell casters and wielders of magick can benefit from the process by casting spells that BUILD in areas of a person's life. Our coven have begun casting spells for those who need to build things in their lives and we can help you too for just $37.85 plus $6.50 shipping a spell that is cast by our coven is more powerful than many other covens and solitary witches. Our coven shall spells to help you in many areas of your life with a spell casting by all 13 coven members. Using 3 semi-precious stones to absorb the spell..the spells will be cast in the keeper's name using the keeper's full name, date of birth, and direction of sleeping while in bed (head points to the North, East, South or West) also include the type of spell that you desire…from the one's listed below or a personal spell casting that is not listed let us know and we shall try our best to help you. Use our magick to build up your life in many ways choose which one is best for you;
Build up your Wealth
Build up your love
Build up your metaphysical power
Build up your health
Build up your physical attributes (Breast,Butt, Penis, Muscular size and more)
Build up your professional life (increase your chances of getting the job or having the career that you desire)
Build up your beauty (become stunning and beautiful to others)
Build up your Luck
Build up your sexual performance for yourself and your partner
Build up your chances of becoming a singer, actor or athlete
WITH YOUR PAYMENT INCLUDE THE FOLLOWING OR EMAIL (witchtalismans@sbcglobal.net) THIS INFORMATION TO US at Remember to include your full name, date of birth, direction of sleeping in bed (head points to the north? east? south? or west?)
Looking for build up spells that are not here? Then let us know the type of spell that you need and we shall try our best to help you. Your spell will be cast on 3 stones and shipped to you about 2 to 5 days after the moon have passed.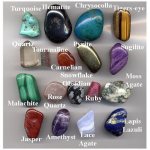 Buy it now for just $37.85 and $6.50 shipping
We shall begin casting your spell within a couple hours of receiving payment and information get your full moon building spell NOW as their is little time left. Feel free to contact us if you have any questions or need anything witchtalismans@sbcglobal.net