Its all here and our coven is here to help you talisman witch powerful magic amulet wicca witchcraft free solitary coven warlock haunted spirits spells protection money love witchtalisman witches Amulets and talismans for Love, power, wealth, health, money abundance are all here.

SEE more great items on Ebay scan this code or click on the image to take you to great deals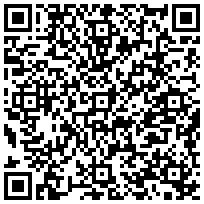 ————————————–
Haunted Dybbuk box of deities summoning vessel handcrafted one of a kind made by our coven sisters of the north
Get it NOW for just $1,735.00 plus $6.35 shipping
This box Dybbuk is made and enchanted using the ancient ways to absorb and hold many types of deities including; Ghost, spirits, demons, vampire energy and even Djinn, Genies and many other deities.

Many deities can be controlled and housed in vessels but the challenge is SAFELY KEEPING those deities in the vessels. A dwelling that is made using the specific instructions and materials using the correct ritual with the proper experience and enchanters is the advised method. Also a vessel should be evoked with a specific ritual and if possible have a deity permanently "married" to the offering, as doing so ensure deities that are in the offering become restraint from escape unless commanded by the keeper.
Offered here is a powerful Dybbuk box made using the correct materials, ceremony and energy to house even some of the most powerful entities and deities. This deity vessel Dybbuk box measures 7 inches x 4 1/4 inches x 2 3/4 inches. The inside of the box has a pentagram made of solid copper, scorned images of the elemental FIRE/EARTH/WATER/EARTH. The outside of the box has rare tree wood branches, hammered solid copper, the symbol of the deity infused with this box along with the black onyx stone that summoned the deity, a metal clasp for locking.The back of the box has the Egyptian Ankh and the bottom of the box has the elemental symbols EARTH, AIR, FIRE AND WATER.
This Dybbuk box has the power to command all types of deities both mundane (earth bound) as well as Astral, Etheric and all other realms. Deities of various beliefs are all bound by the powers of this highly enchanted box.
Haunted, spirit and/or Energy enchanted items such as Jewelry and any other that can fit in confines of this box can become permanently trapped inside this offering. Deities that roam without a permanent "home" or dwelling can also be charged to this offering box. Many times having the true name of the deity is all that is needed to trap or summon deities.
This offering is limitless with its powers, enchanting the keeper with the ability to summon/control deities that can bring wealth, riches, love, metaphysical powers, health and much more.
This offering is one of the most powerful deity trappers every made by our coven and many others who have the knowledge, powers and skill to summon ALL LEVEL deities. We ask that anyone who is serious about this offering to please contact us FIRST with your offer price (minimal $350.00 although price does matter but we may not take the highest offered to us) and inform us of their experience with deity evocation, control as well as your INTENTIONS we desire to make things fair in obtaining this deity enchanted offering. We will not allow this very powerful offering to go to anyone who intend to use the powers to harm others.
MAKE YOUR OFFER TODAY! We cannot guarantee that you will be chosen to become it's keeper and given the name of the deity that is attached to the box, as we shall consider your intentions and offer price.
Or buy it NOW for just $1,735.00 plus $6.35 shipping AGAIN WE ASK THAT YOU CONTACT US BEFORE PURCHASING THE OFFERING AT WHICH TIME WE CAN HELP TO DETERMINE IF THIS OFFERING IS FOR YOU AND QUESTIONS YOU MAY HAVE ABOUT THE OFFERING. We shall reveal the name of the deity that is attached to this box along with the instructions for the KEEPER to bond with the offering.
—————————————————————————————————————–

3 STONES SPELL CAST USING DYBBUK BOX CUSTOM SPELLS LIMITED
Special spell cast using the above Dybbuk box (we shall NOT reveal to you the deity name attached to this box as this will be reveal ONLY to the keeper of the box)
Our coven shall cast a spell using the information that you supply (full name, date of birth, direction of sleeping in bed head pointing north, east, south or west)and 1 (one) spell from the list shown lower in this message.
Using the powers of the deity cast upon this box our coven shall consecrate a single spell upon 3 stones. This is one of the most powerful spells that we perform as we are using the pure energy of a powerful spirit deity which has the ability to bring immense changes upon a person's life. This ritual will take 2 to 5 days for us to complete after which time we shall ship the stones to the keeper who should then begin building a connection with the stones through meditation which will build a strong bond between the keeper and the deity THROUGH the stones.
It is our advice that NO ONE other than the keeper touch the stones for at least 30 days as this will allow the deity to learn more about the keeper and begin manifesting the desires of the keeper.

Just $32.50 plus only $6.50 shipping click on the BUY NOW Button to get your spell(s) started

SPELL TO GET OR KEEP A JOB
SPELL TO ATTRACT NEW LOVE
SPELL TO KEEP LOVE
SPELL TO LOSE WEIGHT
SPELL TO IMPROVE HEALTH
SPELL TO INCREASE WEALTH
SPELL TO INCREASE HAIR (LONG, HEALTHY)
SPELL TO INCREASE LUCK & GOOD FORTUNE
SPELL TO AWAKEN PSYCHIC POWERS
SPELL TO BANISH EVIL & BAD LUCK

Choose only one spell per order and please include the information needed as noted above.
The spell cast Dybbuk box 3 stones will cost just $32.50 plus $6.50 shipping we only have a limited number of semiprecious tumbled stones that can take the energy of the deity from the Dybbuk box and suggest that you obtain the spell TODAY. Just a reminder you are NOT getting the box here as you are receiving stones that are charged with the powers of the deity.
—————————————————————————————————————
Powerful money FOLLOWS the person wealth ring
Custom to YOU in available sizes are: 6, 7 1/4, 9 3/4, 10, 10 1/4, 10 1/2, & 11. We may have other sizes that will take the spells, but please contact us BEFORE placing an order to make certain we do indeed have it. With your order please give us your (or whoever this/these offerings are for) Name, date of birth, direction of sleeping in bed while sleeping(north, east, south of west) and ring size.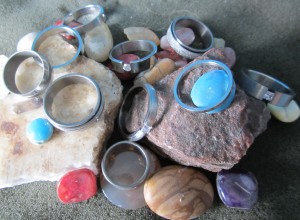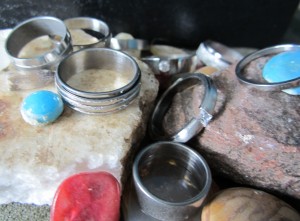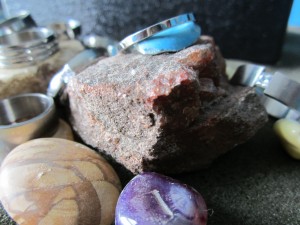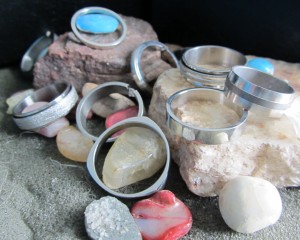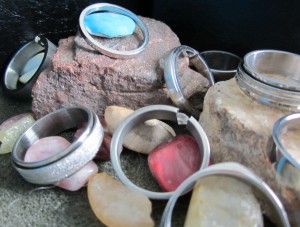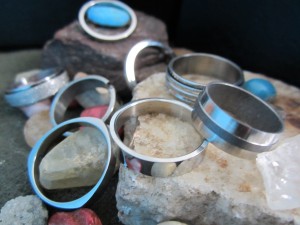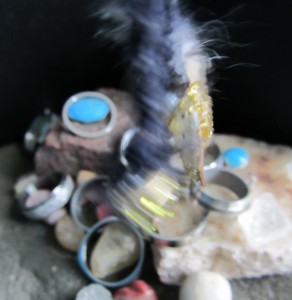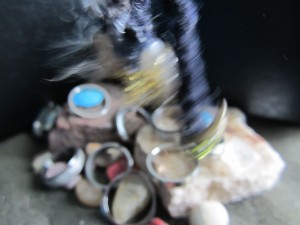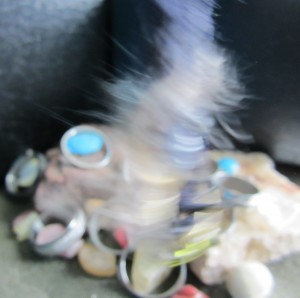 Ring of MONEY FOLLOWS THE PERSON blessed by Sisters of The North You are considering ring(s) from Sisters of The North cast by all 13 coven members.
Those who take possession of these beautiful rings shall be especially endowed with their great manifestations.
RING OF MONEY FOLLOWS THE PERSON. How does some people do it? How can they clench wealth and riches? What is so special about them and NOT YOU???
They are beautiful rings indeed and even more powerful, these rings can be worn or even carried to bring about great results for the keeper.
It is obvious that some people seem to have a bit of an advantage over others, they seem to successfully follow money, riches and wealth with little or no difficulty….but is this really true? Perhaps the opposite is manifesting! Maybe, it is abundance and money follows the person. Isabella of the Sisters Of The North always reminded the members that BALANCE in our realm is necessary. This balance is not always attained by just a mere effort and drive but due to many of life's unexpected events sometimes a helping hand is required. This is were Isabella "stepped in" and helped many others with their financial strife's. Isabella endowed upon those who requested the help a very powerful spell called; "MONEY FOLLOWS THE PERSON". This intense spell was cast upon articles and other personal objects and then carried, worn or kept by the person. money follows the person is a spell that is very rare and sought by many other covens, as they know of the immense power that it grants to the keeper. The Money Follows The Person spell cast objects are highly effective endowing small to substantial amounts of monetary gain through means of luck in gambling, found, unclaimed, and innovative entrepreneurship through business. Many have reported to Isabella and to our coven success realized in as little as 24 hours and continued activity for over 2 years. This is a very powerful spell and we advise that once this ring is in the hands of its original owner, that no one else is allowed to keep it or use it for at least 7 days and 7 nights. During this period the ring is bonding with the wearer and its vibrations and that of the wearer shall entwine as one, establishing a "link for life". This ring would be great for anyone, and even given as a gift. Contact me if you require a special item or cannot find what you seek here.
If you have any questions or need anything feel free to contact us witchtalismans@sbcglobal.net.This spell will cost just $52.50 plus $6.50 shipping we can accept payment through paypal or by visa/mastercard, or Western Union, moneygram. When you receive the spell cast ring offering, we ask that you meditate with the offerings to bond your energy with the spells THROUGH the ring(s). Feel free to contact us if you have any questions or need anything, thanks again and blessed be to you, Mirsada witchtalismans sisters of the north witches coven. Buy your spell TODAY click the paypal link below for the MONEY FOLLOWS the person spell cast ring(s) we have a limited number of rings to perform the ritual on so lock in your order(s) NOW before it is too late.




Blessings to all, and thanks for you interest in this spell which was a great success as we nearly sold out of the offerings and have received positive comments from 65 people who have reported great manifestations even days before receiving the offerings in the mail. Thanks again dear and if you have not received your offering as yet, please note that your item(s) is/are in the mail thank you again and blessed be to you, Mirsada witchtalismans


—————————————————————–






Free Witchcraft spells can be found right here, our coven have many years experience with amulet, talisman and other devices. These are to be used for good as you will find out more about us as you read on. You will learn what an amulet or talisman is and how they differ from each other while still the same. Magic, real magic is here and it should be used by those who respect it and have an understanding for it. You can contact us here or at our ebay store our user name is WITCHTALISMANS.
Improve your love, luck, health and protection with "The Helping Hand ritual". Our coven performs a weekly blessing Called The Helping Hand Ritual…it is this ritual that has brought great changes to the lives of thousands. You can have the same blessings endowed upon you or another for just $5.99… each week we bless a small group of only 20 people so if you or someone else in your life could use a boost for the beginning of the week, this ritual done for you will help you and it has been known to last for as long as 1 year. Please submit your name(or the person intended), date of birth and direction of sleeping (east to west, south to north, or which ever direction you sleep) we accept credit cards payment through paypal we shall gather the information and perform the blessing for those persons 12:00 Monday morning / Sunday night. We have a limited Number and time so order yours today so that we can schedule you for the next blessing.

Also see some of our other offerings on Ioffer.com we want to help you to connect with the offering(s) that calls to you.
Also see some of our offerings on Etsy.com too..store name; CASTUPON

See some other really cool stuff on EBAY too….



These offerings are updated by the minute so come back SOON