Welcome ALL to our coven WITCHTALISMANS
Its all here and our coven is here to help you talisman witch powerful magic amulet wicca witchcraft free solitary coven warlock haunted spirits spells protection money love witchtalisman witches Amulets and talismans for Love, power, wealth, health, money abundance are all here.


Our coven have cast the spells for the Blood Moon(WHICH WE WILL BE SEND THOSE SPELLS OUT IN THE MAIL AROUND 4/20/2014) and have felt great energy from the spells cast, energy that is still looming strong and believe our clients will find high energy in their offerings. Still we had quite a few who was not able to participate at this time and asked about when this will be available again in the future…The next spell casting using the Blood Moon shall be October 8 2014
As promised we have performed spell casting on rings to reverse bad luck to good luck
stainless steel Ring Talisman Powers spell good luck fortune witch coven cast powers witches witchtalismans sisters of the north
GOOD LUCK FORTUNE WITCH TALISMAN RING HAUNTED MAGIC
Ring of GOOD LUCK blessed by Sisters of The North
You are considering a ring from Sisters of The North it is stainless steel in various sizes with different styles depending on the size that you choose this offering is available in sizes 4 1/2 (Europe 7.97), 4 3/4 (Europe 8.63), 6 (Europe 11.87), 6 3/4 (Europe 13.85), 8 3/4 (Europe 19.00), 9 3/4 (Europe 21.67) and size 10 (Europe 22.33). This ring endows the keeper with the ability to increase and establish great luck upon the wearer
This highly intense ring was blessed by; Sisters of The North. Those who take possession of this beautiful ring shall be especially endowed with its great manifestations.
IMMENSE LUCK!!! This is a very powerful ring it has the ability to endow good fortune and great LUCK to the keeper. This ring has a spell which took a large amount of time and energy from the coven, with this ring one shall instantly feel its great energy and benefit from its intense powers.
A beautiful ring indeed and even more powerful, this ring can be worn or even carried to bring about great results for the keeper.
CHARGED WITH THE POWERS OF 8 COVEN MEMBERS
Mighty ring of Luck three times fold(3)….charged by The coven Sisters of The North. This ring gives the keeper 3 forms of luck (1) Luck in MONEY!! attracting money to the keeper by means of games of chance, career and investments. (2) Luck in FINDING!! gives the keeper luck in finding money, items of value and finding love. (3) Luck in LOVE!! the keeper shall become attractive to many others (but not to force that other person(s), luck in staying in love, staying true to each other and increased luck to the keeper's spouse or mate. This is a very powerful ring and we advise that once this ring is in the hands of its original owner, that no one else is allowed to keep it or use it for at least 7 days and 7 nights. During this period the ring is bonding with the wearer and its vibrations and that of the wearer shall entwine as one, establishing a "link for life". This ring would be great for anyone, and even given as a gift. Contact me if you require a special item or cannot find what you seek here.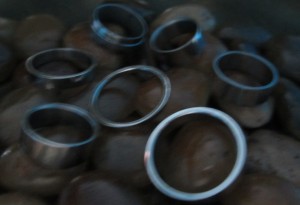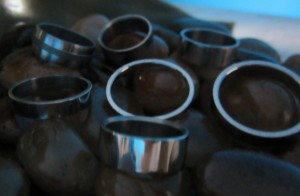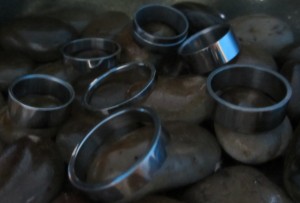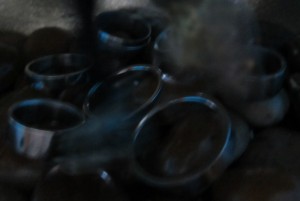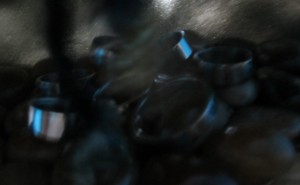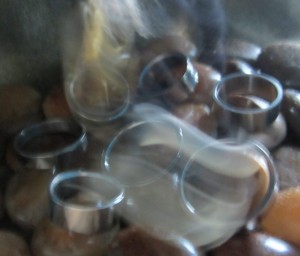 Select the size that is right for you or a loved one from here:
Just $18.95 plus $6.50 shipping WORLDWIDE
—————————————————————————————————————–
Contact me if you require a special item or cannot find what you seek here. witchtalismans@sbcglobal.net
Let us know if you have any questions or need anything, feel free to contact us if you have any question or need anything about having The Blood Moon spell ritual performed for you.




Free Witchcraft spells can be found right here, our coven have many years experience with amulet, talisman and other devices. These are to be used for good as you will find out more about us as you read on. You will learn what an amulet or talisman is and how they differ from each other while still the same. Magic, real magic is here and it should be used by those who respect it and have an understanding for it. You can contact us here or at our ebay store our user name is WITCHTALISMANS.
Improve your love, luck, health and protection with "The Helping Hand ritual". Our coven performs a weekly blessing Called The Helping Hand Ritual…it is this ritual that has brought great changes to the lives of thousands. You can have the same blessings endowed upon you or another for just $5.99… each week we bless a small group of only 20 people so if you or someone else in your life could use a boost for the beginning of the week, this ritual done for you will help you and it has been known to last for as long as 1 year. Please submit your name(or the person intended), date of birth and direction of sleeping (east to west, south to north, or which ever direction you sleep) we accept credit cards payment through paypal we shall gather the information and perform the blessing for those persons 12:00 Monday morning / Sunday night. We have a limited Number and time so order yours today so that we can schedule you for the next blessing.

Also see some of our other offerings on Ioffer.com we want to help you to connect with the offering(s) that calls to you.
Also see some of our offerings on Etsy.com too..store name; CASTUPON
See our offerings on EBAY too….
Here is a spell that we know you will enjoy
Good Luck Spell
It's best to perform this one while the moon is waxing. For this spell you'll need a candle to represent yourself in whatever color you think appropriate, a gray candle, a black candle and an orange candle. Light the candle that represents yourself and say: "This is me, me in all things" Light the black candle and say: 'This is all the bad luck that has dragged my footsteps. Trouble, disappointments and tears are here. This bad luck now leaves me forever'. Light the gray candle and say: 'All that was bad is neutralized. All my bad luck is dissolved'. Light the orange candle and say: 'This is the energy coming my way, to get my life moving and speed up the change'. Sit quietly for a while and visualize the negative energies being whisked into the gray candle and dissolved into empty nothingness.
Visualize the orange candle drawing good energy and good luck towards you, see the air stirring about with possibilities and opportunities. Let the candles burn down completely (take the usual safety precautions)
More Spells can be found here
Welcome to all, we invite you to take a look at the offerings from our coven. If you are a witch from a large coven, a solitary witch practitioner, a psychic or just someone who needs a little help in life…you will find that The Sisters Of The North and I can help you. Our knowledge, abilities and items of the metaphysical and mundane realm will bring about great spiritual awakening and self-healing. We have used these very Amulets, Talismans, spells and other items to manifest many great results which helped transform the lives of thousands. You will find many authentic items here. From Haunted dolls to Zodiac rings. Energy stones to Real djinn genie wishing items. Faerie Magick to Warlock enchanted rings and much more. Each item is specially wrapped charged and ready to serve YOU. Witch coven Sisters of The North is world renowned and well respected serving all who require our help. Our magic, history and coven circles the earth many times as thousands have benefited from our magic. Free witchcraft spells are offered right here for those who always wanted to benefit from magic. Natural & Spells You were born with incredible skills and talents, you are only limited to your own chains! With the proper discipline, desire and willpower….great manifestations shall befall you and the blessings that you are granted shall increase by threefold when you share your manifestations with others less fortunate. You have indeed found the right place as our coven aims to serve all who desires a better life filled with PROSPERITY, LOVE and POWER. Use our powerful witch enchanted amulets and talismans. Blessed be to YOU!! as we know that with your heart in the right place ANYTHING AND ALL THINGS SHALL BE YOURS.
The story of your life told in an amazing 25-page horoscope you will never forget!
Blessings to you from our coven. If you want to contact our coven feel free to to do so anytime. witchtalismans@sbcglobal.net
We make our offerings available on Ebay too, Ebay does not accept Post office money orders however we DO accept POST OFFICE MONEY ORDERS, if you have an interest in an item please contact us BEFORE sending through mail so we can expect payment and to ship your offering in a timely manner. We can be contacted at this email address for fastest response; witchtalismans@sbcglobal.net Our coven can also process your order using a major credit card such as Mastercard and Visa. We also accept orders using Western Union too. We ship items WORLDWIDE to all countries WORLDWIDE shipping at a low fee. Make payment to our coven make the payment to;
Lu Ralls (S.O.N)
P.O Box 6804
Cleveland Ohio
44101