Blessings to you and welcome to our coven, I am Mirsada and we are the witches known as Sisters of the north….and welcome to our coven.
See our offerings on Ebay too:



Here at witchtalismans Sisters of the North (S.O.N) you are welcomed to discover & learn about the wonderful world of magick and our coven of 13 members. Our all women coven members are descendants or German, Russian, Dutch, French, Italian, Romanian, Ukrainian, British & Australian. So our coven is well versed and trained in many forms of magick from all over the world and in different cultures & beliefs.
For well over 250 years Sisters of the North witch coven have brought about great manifestations for many others worldwide using our spells, spell cast offerings, talismans and amulets. We have helped in areas of Love, Health, Power, Luck, protection, career and much more.
We are sure that by now you are a skeptic and have questions for us such as. "Is this right for me?" And you may want to know WHERE is this power derived from…asking "is this magick evil or derived from the devil" If not then is their any magick that is positive or good magick? Or "I have never cast a spell or had one cast on me….will this work effectively for me?".
Believe it or not you are not alone with asking these questions as this is normal and really is to be expected especially when so much confusion, deception and misinformation by movies, superstitions and rhetoric spewed by others.
So you asked "Is magick right for me?" absolutely magick is something that is already within us all because it is a natural energy which can be commanded by those who embrace it. "Is magick evil?" The real question is CAN magick be used for evil? Please know that magick is simply a tool which (like any tool) can be used for positive or negative as only the person who performs that magick and intention shall decide whether to use it for benevolent or malevolent. Magick in it's purest form is neutral but if a person wields that magick to harm another then it becomes negative or black magick. But if that person uses the magick to help oneself and especially others, then the magick is considered to be white magick. While many know of the two(white and black magick) still another form exist which is between the two…Gray magick which could be something such as "send karma back to the person spell" this spell is not evil and not positive as the outcome could be devastating to the person it is projected against. Lastly you ask "I have never cast a spell or had a spell cast for me, will this work?" although we cannot make any guarantees as to whether the spells will work to your FULL expectations…we do know that many times the spells will indeed make changes in the lives of others. But magick is not like a light switch (like the movies portray) in that with just a small amount of time a person can get whatever they want….but rather magick requires belief, time and patience to master and benefit from. So just as a plant usually take time to grow and form, so does magick usually take a new user weeks or months before noticing results. But just like a plant, you may not SEE the growth (as this is usually underground) however this does NOT mean that is is not growing.
Powerful money FOLLOWS the person wealth ring
Custom to YOU in available sizes are: 6, 7 1/4, 9 3/4, 10, 10 1/4, 10 1/2, & 11. We may have other sizes that will take the spells, but please contact us BEFORE placing an order to make certain we do indeed have it. With your order please give us your (or whoever this/these offerings are for) Name, date of birth, direction of sleeping in bed while sleeping(north, east, south of west?) and ring size.
Ring of MONEY FOLLOWS THE PERSON blessed by Sisters of The North You are considering ring(s) from Sisters of The North cast by all 13 coven members.
Those who take possession of these beautiful rings shall be especially endowed with their great manifestations.
RING OF MONEY FOLLOWS THE PERSON. How does some people do it? How can they clench wealth and riches? What is so special about them and NOT YOU???
They are beautiful rings indeed and even more powerful, these rings can be worn or even carried to bring about great results for the keeper.
It is obvious that some people seem to have a bit of an advantage over others, they seem to successfully follow money, riches and wealth with little or no difficulty however is this really true? Perhaps the opposite is manifesting! Maybe, it is abundance and money follows the person. Isabella of the Sisters Of The North always reminded the members that BALANCE in our realm is necessary. This balance is not always attained by just a mere effort and drive but due to many of life's unexpected events sometimes a helping hand is required. This is were Isabella "stepped in" and helped many others with their financial strife's. Isabella endowed upon those who requested the help a very powerful spell called; "MONEY FOLLOWS THE PERSON". This intense spell was cast upon articles and other personal objects and then carried, worn or kept by the person. money follows the person is a spell that is very rare and sought by many other covens, as they know of the immense power that it grants to the keeper. The Money Follows The Person spell cast objects are highly effective endowing small to substantial amounts of monetary gain through means of luck in gambling, found, unclaimed, and innovative entrepreneurship through business. Many have reported to Isabella and to our coven success realized in as little as 24 hours and continued activity for over 2 years. This is a very powerful spell and we advise that once this ring is in the hands of its original owner, that no one else is allowed to keep it or use it for at least 7 days and 7 nights. During this period the ring is bonding with the wearer and its vibrations and that of the wearer shall entwine as one, establishing a "link for life". This ring would be great for anyone, and even given as a gift. Contact me if you require a special item or cannot find what you seek here.
If you have any questions or need anything feel free to contact us witchtalismans@sbcglobal.net.This spell will cost just $52.50 plus $6.50 shipping we can accept payment through paypal or by visa/mastercard, or Western Union, moneygram. When you receive the spell cast ring offering, we ask that you meditate with the offerings to bond your energy with the spells THROUGH the ring(s). Feel free to contact us if you have any questions or need anything, thanks again and blessed be to you, Mirsada witchtalismans sisters of the north witches coven. Buy your spell TODAY click the paypal link below for the MONEY FOLLOWS the person spell cast ring(s) we have a limited number of rings to perform the ritual on so lock in your order(s) NOW before it is too late.
HELPING HAND BLESSING

BLESSING PERFORMED ONE TIME just $5.99 no extra fees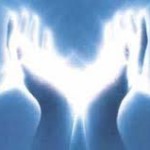 Luck not in your favor? Want to improve matters of love? Want to deflect evil that is following you? We can help you, with the aid of our HELPING HAND SPELL!!!
Improve your love, luck, health and protection with "The Helping Hand ritual". Our coven performs blessings Called The Helping Hand Ritual…it is this ritual that has brought great changes to the lives of thousands. You can have the same blessings endowed upon you or another for as little as only $3.75 daily or just one day, just $5.99 each week (we perform the spell 7 days in a row for you) or have it done monthly at just $73.55 (we perform the blessing each day for the next 30 days) which ever is best for you ACT NOW!!! as we are able to bless only a small group of people daily so if you or someone else in your life could use a boost for the beginning of the day, week, or month then this ritual will be of great aid as it will help immensely and it has been known to last for as long as 1 year. Please submit your name(or the person intended), date of birth and direction of sleeping (east to west, south to north, or which ever direction you sleep) we accept credit cards payment through paypal we shall gather the information and perform the blessing asap.
HELPING HAND RITUAL CAST FOR YOU!! For as low as $3.75
We have a great deal of information and offerings here on our website check out our other pages and contact us anytime if you have any questions or need anything, thanks again and blessed be to you, your friend Mirsada witchtalismans@sbcglobal.net
See other magick offerings too